Date: November 26th (Sat.)
※Please register online at least 3 days prior to the desired date. www.peace-and-nature.com. In case of rain, the decision to hold or cancel the event will be made at 7:00 a.m. on the day of the event.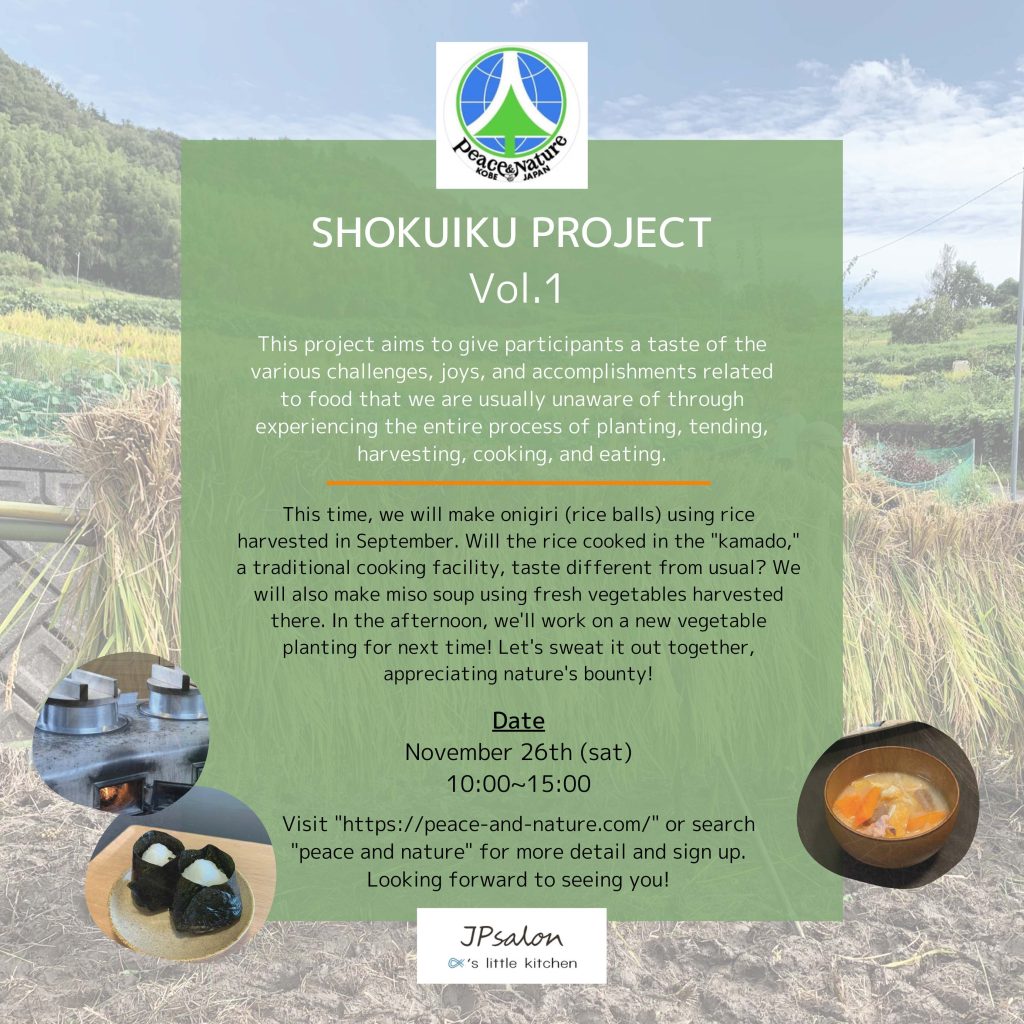 Schedule
(Subject to change due to weather and other reasons.):
10:00: Gather at OZO Base for registration
10:30:Opening ceremony, Making fire on Kamado
11:30:Making onigiri and miso soup
12:30:Lunch
13:00:Planting onions
15:00:Closing
Number of participants: 30 (first-come-first-served basis)
Participation fee: Members: 1,500 yen (500 yen for elementary school students and younger) Non-members: 3,000 yen (1,500 yen for elementary school students and younger)
What to bring: Soup bowl, Chopsticks, Drink, Snack, Mask, Hat, Towel, Work gloves, Leisure sheet, Change of clothes.
Parking: Kishimoto Kichiji Shoten Komotaru factory (distribution center)
Note: The event will be held under the prevention of corona infection. Please refrain from participating if your body temperature is 37.5°C or above. Please disinfect your body and fill out the health check sheet at the venue.
Organizer: NPO Hojin Peace & Nature, JPsalon