#42 – SDGs Action Workshop (2022.3.12)
SDGs Satoyama/Forest Conservation Activities (Revitalization of Kosanji Temple Road)

As part of the global SDGs, Peace & Nature is working with people of various nationalities, companies, students, and local communities to conserve satoyama and forests by reclaiming fallow land and maintaining bamboo forests. On March 12, we will hold a workshop in the OZO-cho area of Kita-ku, Kobe City, for the restoration of the Kosanji path. The road used to be an important path for the local people, but after the construction of another roadway, it was no longer used and was covered with plants, trees, and bamboo. By rehabilitating the Kosanji Road, we hope to restore the satoyama landscape and make it a place where people can learn about its charms. It will also help to prevent disasters and reduce damage to crops caused by wild animals. We hope that you will take this first step by leaving your daily life and enjoying the scenery of the countryside. We look forward to your participation.
[SDGs No.4,11,12,15,17]
Date and Time: Saturday, March 12, 2022, 10:00 – 15:00 
(In case of heavy rain, we will decide whether to hold or cancel the event at 7:00am on the day.)
Place: Peace & Nature OZO Base (47 Hinishihara, OZO-cho, Kita-ku, Kobe-shi)
(Parking area: Kishimoto Kichiji Shoten Komotaru Factory)
Number of participants: 30 (first-come-first-served basis) (Target: Individuals, families, companies, universities) *Please note that this event will be conducted under corona infection prevention measures.  
Participation fee: Corporate members: 1,500 yen (500 yen for elementary school students and younger) If you are a company (or group), please register as a corporate member. Please contact us for details.
Individual members: 1,500 yen (500 yen for elementary school students and younger)
Non members: 3,000 yen (Elementary school students and younger: 1,000 yen)
Schedule: 
10:00 Opening, walk to activity site
13:00 Bamboo fence building
10:20 Maintenance of boardwalk (cutting down trees and bamboos)
12:00 Lunch
14:30 Cleanup
15:00 Closing
(The schedule may change depending on the situation on the day.)
What to wear during activities: 
Long-sleeved clothes, long pants, gloves, non-slip shoes that can get dirty, mask, etc. 
What to bring:             
Drink, lunch box, hat, towel, gloves, change of clothes (Please note that there will be no convenience store in this area.)
Since the event will be held during the Corona pandemic, we ask for your cooperation in disinfecting the site and filling out the health check sheet. (Please note that people with a body temperature of 37.5℃ or higher may not be allowed to participate.)
Meeting place: Peace & Nature OZO Base
Parking lot: Kichiji Kishimoto Shoten Komotaru Factory (Distribution Center)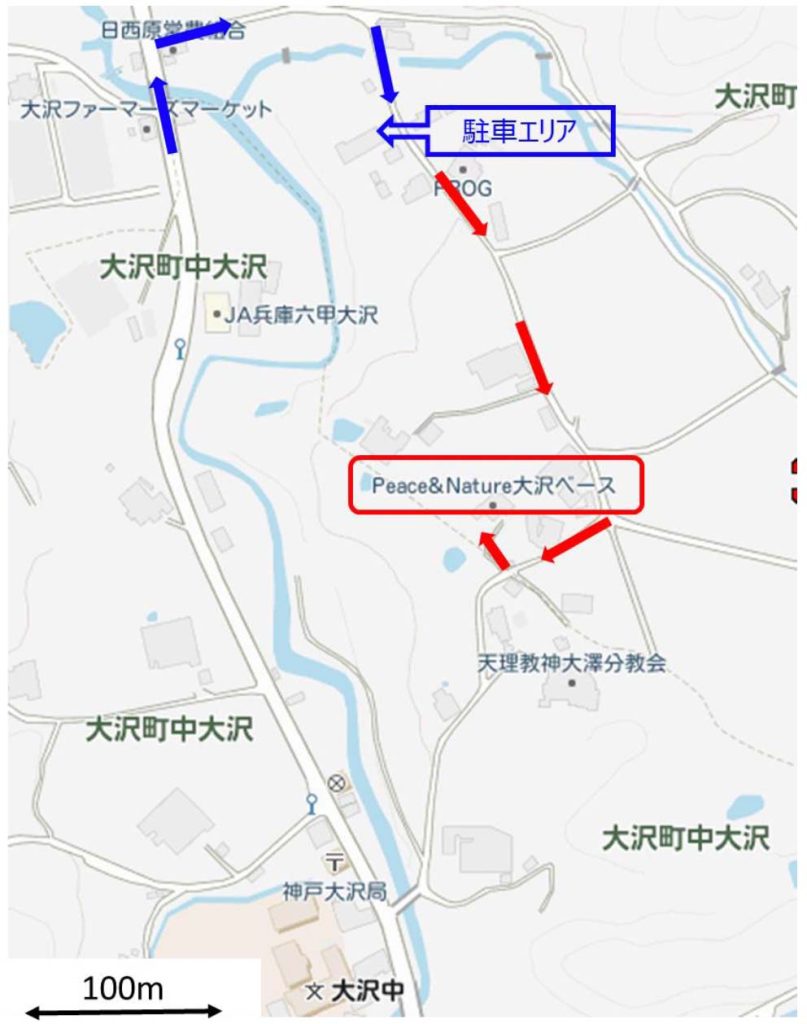 This activity is subsidized by the Coop Kobe Environmental Trust Fund.
NPO Hojin Peace & Nature Email: info@peace-and-nature.com
Cooperation with Mr. Shibayama, Mr. Nishi, OZO Town, Kichiji Kishimoto Shoten Co.